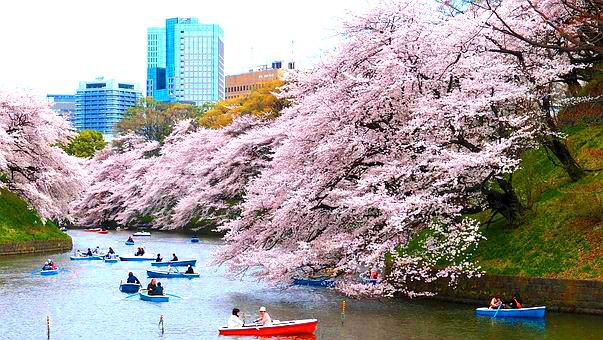 When you visit Tokyo using wheelchair or cane, you may feel difficulty for some barriers such as steps and long walking distance. In this tour, I will arrange the route depends on your physical conditions and find the best way to get each spot.  I also support to make a reservation of wheelchair (If you need) in advance to make your travel easier.  I will make an itinerary based on your requests considering about your health conditions and pace.  As it takes time to make an itinerary of this tour and make a reservation of wheelchair, I prefer to ask you to book this tour until 5 days before of your tour date. 
I am very flexible, so please feel free to ask us anything through "CONTACT" button.
Popular visiting spots
You may choose 3 – 4 places for your One-day tour.
AsakusaAkihabaraTsukijiHamarikyu Japanese GardenUenoYanakaHarajyukuOmotesandoMeiji Jingu ShrineShibuyaHonda ShinjyukuGinzaOdaibaImperial Palace Eastern Garden
Pricing
| | |
| --- | --- |
| 1 person | 27000 yen |
| 2-3 people | 32500 yen |
| 4-5 people | 34000 yen |
What's included
Guide fee, Transportation fee (guide), Hotel Pick-up, Reservation of restaurant (Lunch only), A guide wears Japanese attire called Kimono.
What's not included
Transportation fee(you), lunch, entrance fee(you and guide)
Option
Extra hour
4000 yen (3000 yen for single traveler)
Extra person
5000 yen (adult aged over 13) / 4000 yen (child aged under 12 and senior over 65 years old)
Pick up at Air BnB (Only 23wards in Tokyo)
1000 yen/group
Pick up at outside of Tokyo (Ex: Maihama, Yokohama area)
1000 yen/group
Pick up at outside of Tokyo (Narita)
11000 yen/group
Private chartered van (up to 8 hours)
70000 yen/2-4 people, 80000 yen/5-8 people,

85000 yen/ 9-12 people

Dinner reservation
500 yen/group
Meeting point
At the lobby of your hotel
Ending Point
At the nearest station of last visiting spot/A guide gives you a direction.
Duration
7 hours
Starting time
9:00am (recommended) It's flexible to change.