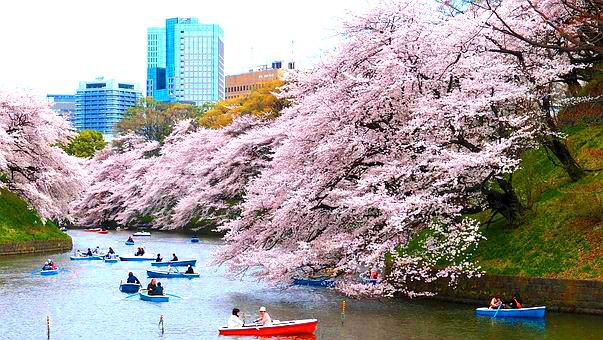 When you visit Tokyo using wheelchair or cane, you may feel difficulty for some barriers such as steps and long walking distance. In this tour, I will arrange the route depends on your physical conditions and find the best way to get each spot.  I also support to make a reservation of wheelchair (If you need) in advance to make your travel easier.  I will make an itinerary based on your requests considering about your health conditions and pace.  As it takes time to make an itinerary of this tour and make a reservation of wheelchair, I prefer to ask you to book this tour until 5 days before of your tour date. 
I am very flexible, so please feel free to ask us anything through "CONTACT" button.
Popular visiting spots
You may choose 3 – 4 places for your One-day tour.
AsakusaAkihabaraTsukijiHamarikyu Japanese GardenUenoYanakaHarajyukuOmotesandoMeiji Jingu ShrineShibuyaHonda ShinjyukuGinzaOdaibaImperial Palace Eastern Garden
Pricing
| | |
| --- | --- |
| 1-3 people | 320$ |
| 4-6 people | 370$ |
| | |
What's included
Guide fee, Transportation fee (guide), Hotel Pick-up, Reservation of restaurant (Lunch only), A guide wears Japanese attire called Kimono.
What's not included
Transportation fee(you), lunch, entrance fee(you and guide)
Option
| | |
| --- | --- |
| Extra hour | 40$ |
| Extra person | 50$ |
| Pick up at Air BnB (Only 23wards in Tokyo) | 10$ |
| Pick up at outside of Tokyo (Ex: Maihama, Yokohama area) | 10$ |
| Pick up at outside of Tokyo (Narita) | 70$ |
| Private chartered van (up to 8 hours) | |
| | |
Meeting point
At the lobby of your hotel
Ending Point
At the nearest station of last visiting spot/A guide gives you a direction.
Duration
7.5 hours
Starting time
9:00am (recommended) It's flexible to change.