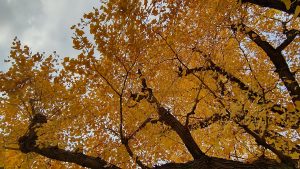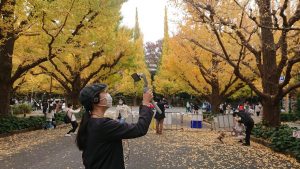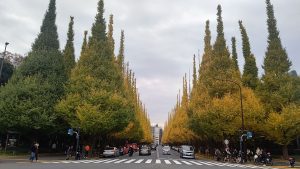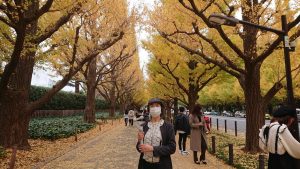 It's time for beautiful autumn color!
I visited one of the most popular fall foliage sites in Tokyo to send "Japanese autumn"  via Zoom.
It is located near New National Olympic Stadium and the monument area where you can see some the legacy of Olympic movement.
OLOM Japan Tours welcome seasonal virtual Tour requests such as Sakura, cherry blossom season and fall foliage season.
Available sites are limited and the timing is a key for these tours.
If you're interested in, please feel free to contact with me.